COMPASS is a resource within the Life Sciences Department designed to invite, enrich, and engage a diverse student body within the STEM disciplines across the UCLA campus. This resource is especially relevant to students from backgrounds traditionally under-represented in the sciences; first-generation college students, students with socioeconomic hardships, and students who have faced significant life challenges.
COMPASS cares about helping students improve their overall educational success and university experience by connecting them with mentors, alumni, study clubs, scholarships, jobs and research programs on and off-campus.
By connecting undergraduate and graduate students to active alumni, professor-mentors, and varied research opportunities within the scientific communities, COMPASS aims to increase diversity, improve communication, and prepare students for impactful careers within the sciences.
Student Resources
UCLA provides a vast array of resources geared to help students excel in their STEM endeavors. COMPASS is here to point undergraduate and graduate students toward the right programs. 
Mentored Research Opportunities
Mentored research is a dynamic opportunity for undergraduate and graduate students to take part in scientific research with the guidance and supervision of a professor.
UCLA Faculty Resources
Connect with other innovators in education to retain and encourage the under-represented STEM students along the path to successful careers in the sciences.
UCLA Alumni Resources
Connections to other BRUINS prepares UCLA students for a successful "life after graduation". Make an impact and be part of a thriving community through UCLA One, Handshake or as an Alumni Mentor.
Financial Resources
There are many financial opportunities for STEM students across UCLA in the form of scholarships, grants, mentored programs, fellowships, Dean's awards and paid internships. 
Seminars, Workshops, and Events
UCLA is a world-class university that promotes a culture of cooperation, diversity, and innovation in research discoveries across the STEM disciplines. Keep up to date on the various events taking place on and off-campus throughout the year. 
Who COMPASS Helps
UCLA College Senior Jose' Gonzalez is on a mission to understand Autism. (Read More…)
A COMPASS for Success
Mentoring inspired this successful UCLA Alumni to give back (Read More…)
AAU Sponsors Educator Workshops 
UCLA to enhance undergraduate STEM education (Read More…)
. 
A Culture of Collaboration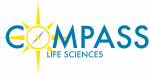 Academic Calendar
6/8-12: Last Exams
6/12: Spring Quarter Ends
6/22: Summer Session Begins
9/28: Fall Quarter Begins
Event Calendar, UCLA Happenings